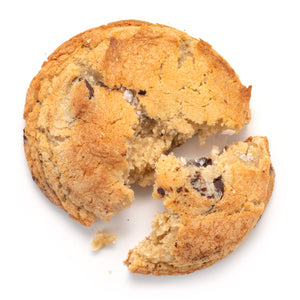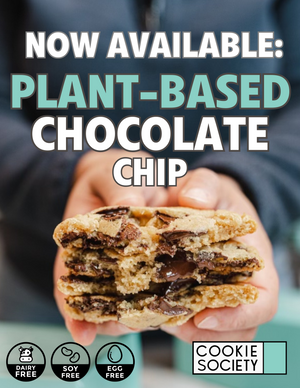 Vegan Chocolate Chip Pack
Savor our plant-based chocolate chip cookie, offering the same delightful taste and texture as our classic chocolate chip cookie but without the inclusion of dairy and eggs. Choose between 6 or 12 vegan chocolate chip cookies in this box, depending on your preference.

INGREDIENTS: Encompassing wheat, oats, coconut-derived oil, and sunflower lecithin.


*Please be aware that all our cookies are produced using shared equipment in a kitchen that handles gluten, soy, dairy, and nuts. While we employ precautionary measures to reduce the risk of cross-contamination, we cannot guarantee the safety of our products for individuals with allergies to peanuts, tree nuts, soy, milk, eggs, or wheat.